Cheap Karaoke Machine Hire
26000 Karaoke Songs.
New Songs Added Monthly !!
Easy to use Software.
2 x Sennheiser Microphones
DJ software with 3000 Party songs !!
We connect it to your Sound System & Screen.
No ugly big bulky boxes … Ours are Compact & Custom Built for Easy use …. Fitting Neatly in your Home/Venue
+ Service with a Smile 
Take Note !!   We take a $100 Bond with MiniBox Hire …. Payable prior to the event and refundable after the event once all equipment been collected and intact ….. Thanks   Harry & Karen GK
Harry
Groove Karaoke
Cheap Karaoke Machine Hire
How it works !!!! …… Ok The Groove Mini Box get's connected to your TV Screen & Sound System. We supply all necessary leads & cables. HDMI or VGA.
You just have to make your equipment easily available to us. So we can make it work.
We always bring Speakers with us to all deliveries in case they are needed. (Speakers can be added for a Small extra fee)
There is also a DJ Software on the Setup with around 3000 MP3 ….. Very easy to use …… We give you instructions once we have connected everything + we can also preload a Song List for you, no extra charge.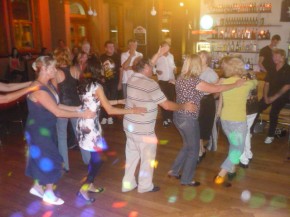 Feel free to contact us in regards to songs, as we have a vast library of karaoke songs built up over the last 10 years. Let us know if you have a specific song you are looking for.
We buy our songs from http://www.khe.com.au/